The 2016, Global ICT Capacity Building Symposium was held in Nairobi, Kenya from 6 to 8 September 2016. The Symposium was organised by the Telecommunication Development Bureau (BDT) of the International Telecommunication Union (ITU) and hosted by the Communications Authority of Kenya, under the theme "Embracing Capacity Building Opportunities in the Digital Era".
The Internet Business Council for Africa (IBCA) delegates were privileged to attend this symposium being an organization that aims to be at the forefront of strengthening and facilitating the commercial relationship between the Developed nations and the African continent.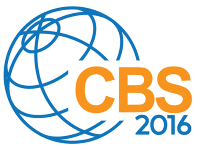 The symposium was officially opened by H.E. William Samoei Ruto, Deputy President, Republic of Kenya. Other speakers included H.E. Mr Joseph Mucheru, Cabinet Secretary, Ministry of Information, Communications and Technology, Republic of Kenya, Mr Brahima Sanou, Director, Telecommunication Development Bureau, ITU, Mr Troy Tanner, Deputy Chief of the International Bureau, Federal Communications Commission (FCC), United States  among others.
IBCA actively participates in matters that touch on the development of internet in Africa and has in the past also made commentaries to various events and proposals that touch on the internet in the world and especially in Africa.
Topics in the agenda included Capacity building in Internet Governance: Stakeholder perspectives, Coping with new skills requirements in a changing ICT environment, Regulators as enablers and beneficiaries of capacity building and University without walls: Exploring new ways of learning in a digital era among others.
The outcomes of the Symposium will provide strategic guidance to the national and international community, including ITU, on capacity building in the field of ICT, and on strengthening collaboration among the global ICT capacity building community. This will directly contribute to the achievement of the SDGs across all development sectors. For universities and other training providers, the Symposium provides a forum to gauge the needs of the market in terms of training and capacity building in the field of ICT, and helps them shape their training and delivery programmes.
Such comments include the September 2014, where IBCA opposed the proposed ICANN Bylaws Changes Regarding Consideration of GAC Advice.  IBCA noted that the proposed amendments to the Bylaws that would require 2/3 of the voting members of the Board to vote to act inconsistently with a piece of GAC advice will give the GAC undue power in the ICANN Board concerning making decisions that are supposed to be approached via the bottom up multi-stakeholder process that IBCA supports.  The comments were recognized by the The Association of National Advertisers  in America which warned of the dangers behind plans to enhance the GAC's role in ICANN decision-making. IBCA also  joined other users of the internet to fight and defend Net Neutrality as currently constituted.